GOLD CLAIM ADVENTURE
Welcome to the GOLD PANNING with "RattleSnake" Randy's 4 Hour Gold Claim Adventure
KEEP YOUR PAN IN THE WATER!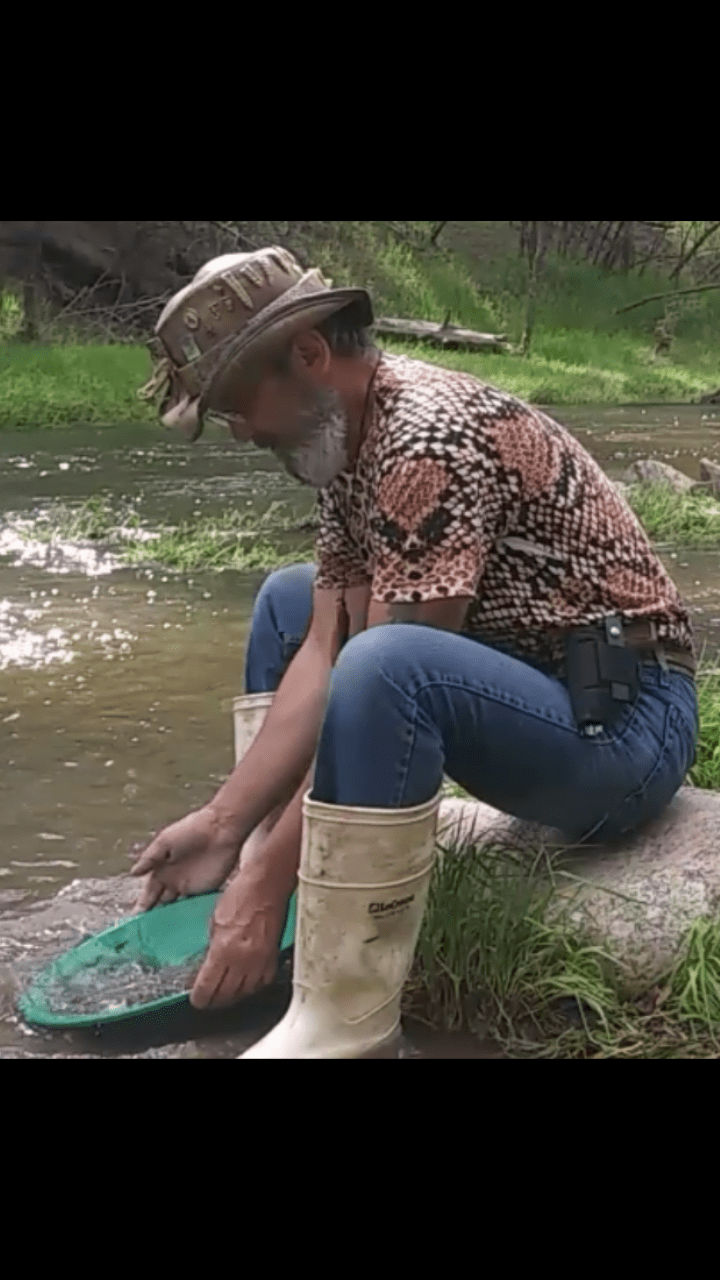 THE GOLD GALLERY
Check out the photos from some of my latest Gold Claim Adventures!
HOURS & RATES
9:00am-1:00pm
ADULTS:
$50.00 (Tax Included)
CHILDREN (16 & Under):
$40.00 (Tax Included)
All adventures are weather permitting.
• Booking 24 hours in advance is required.
• Prepare yourself for an authentic gold claim adventure on a private gold claim with a professional gold miner that you will treasure for a lifetime.
• Your adventure will begin by meeting ½ hour before start time in ROCKERVILLE, located on HWY. 16, just south of Rapid City. From there, you will follow in YOUR VEHICLE 5 miles into the Black Hills, and 1 mile of gravel road to the claim.
• There will be a brief safety discussion, and detailed instructions on the process
• We will then begin our search like many others before us, for that precious yellow gold.
• Please be prepared to get a little dirty and wet.
• Bringing snacks and water is recommended.
• All equipment needed will be provided.
• There's gold in them thar hills, and you're not going to find it unless you're out there digging!
• The amount of gold you will find is unpredictable, but even if you only find a few flakes, you're the first one to ever see that gold; otherwise, someone else would have taken it. Remember, a little gold is better than no gold.
• There's always that possibility of finding some pickers or a nice nugget.
• This is your chance to experience what it was like in the late 1800's as a gold miner. The difference is that we get to do it for FUN. The original miners did it to SURVIVE!